Velocity-610
The Velocity-610 Stand-up pouch making machine is ideal for medium to high volume runs.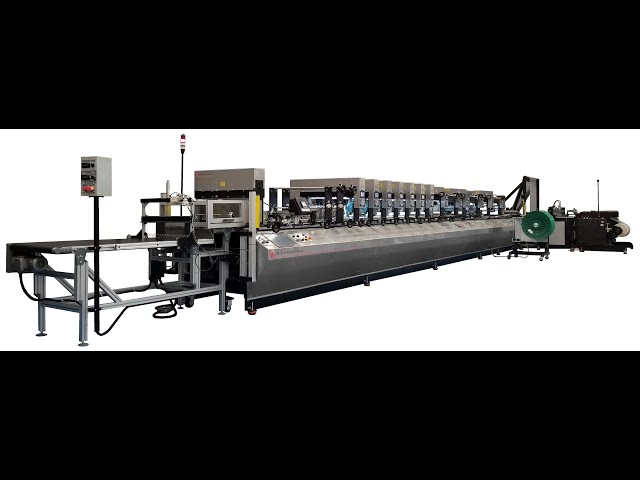 Mid to High Volume Runs
The machine is designed with the same set-up features as Modern's Momentum series but offers a more fully-featured line with higher thru-put speeds. With the shortest change over times in the industry, the Velocity series sets the bar for optimum pouch quality.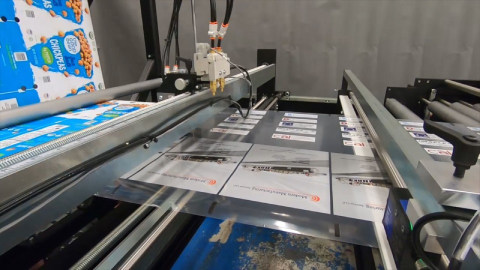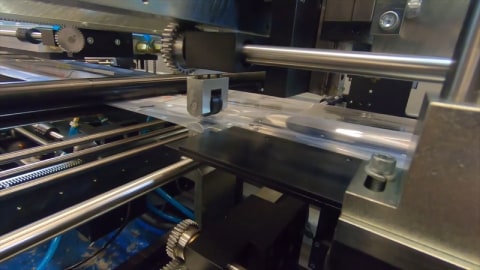 Standard features included
Independent servo draw systems
Servo knife with independent servo sealers/coolers
Built-in flange zipper system
Five-zone web-tension control
Nip-driven unwind system
Built-in indexing conveyor
Two independent punch carriages (one with tear notch and one with hanger hole)
Digital temperature controls
Heater and thermocouple break alarms
Eye averaging function (smoothing function)
Built-in 2nd cut feature
Additional inline seals and cross seals added allowing for higher speeds and additional pouch configurations
Pouch configurations
Three side seal

Header seal

Three side seal with zipper

Stand-up Doyen seal

Stand-up angle seal
Optional pouch configurations
Quad seal

Side gusset

Slider zipper

Corner round

Bottom-load

Velcro zipper

Shaped pouches
Download configurations PDF
Equipment options
Optional Punch Shapes and Sizes

Tear notch, hanger hole, sombrero, corner round, handle hole.

Digital Readouts for Carriage Positioning

Provides a more precise location positioning with absolute or incremental settings. Inch and metric conversion provided.

Closed Loop Chiller System

For maintained chilled water supply.

Coreless Trim Rewinder

Easy change spools, traverse wound trim with small foot print.

Two Tier Conveyor with Stacking Gate

Allowing for cleaner stacking and product handling.

Vacuum Punch Slug Removal

This option provides a clean vacuum removal system for punch slugs.

Web Tracking Guide

Guides film at the front of the machine, allowing better accuracy for punches, web slitting and other pouch features. Eliminates side wander.

Auto Stacking and Bundling

This system offers auto stacking and bundling of pouch stacks for high speed operation. Bundled stacks can be set in 20-100 piece counts.
Velocity-610
specifications
Stand-Up pouch making machine

24 inch (610 mm)

Max pouch height

24 inch (610 mm)

Max lay-flat web width

52 inch (1321 mm)

Mechanical speeds

250 CPM

Max roll diameter

24 inch (610 mm)

Electrical requirements

208 / 220 VAC, 125 AMP

Standard core size

3 inch (76 mm)

Servo actuated machine air requirements

18 CFM @ 90 PSI

Min/max gusset size

0.5 inch - 4 inch (1.0 / 8 open) (13 / 102 mm)

Water

12 GPM @ 50-55 °F

Min/max pouch width

3 inch - 12 inch without skip feed (300 inch with skip feed) (51/305 mm)