Trim winder
The simple and easy to use design of Modern's Seal Integrity Tester allows the user to perform continuous testing of packaging seals on the production line.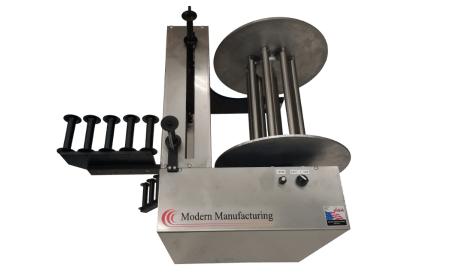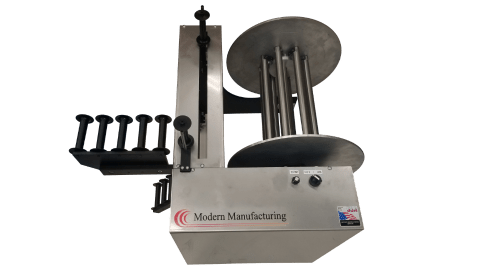 With a simple yet sturdy design, our trim winders work with almost any converting line. Each winder includes a built-in dancer for intermittent motion systems, and tension adjustments can be performed quickly and easily.
Built-in dancer for intermittent motion systems
Traverse wind to allow high linear footage
Simple wind tension adjustments
Optional 3 inch core
Standard collapsible shaft for easy unloading (coreless)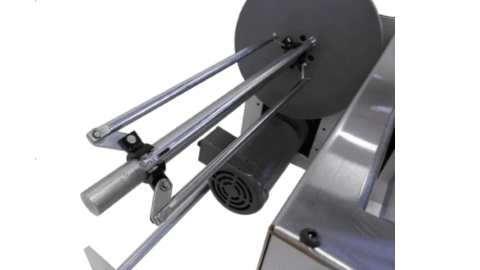 The tester is set up by attaching local compressed air and a supply of water is added to the test chamber. It takes less than a minute for the operator to perform a vacuum test. Simply place the package in the chamber, close the lid and apply the vacuum. Once the chamber reaches the required setting, check for bubbles that would indicate a failed seal.
Trim winder
specifications
Machine Speed

200 feet per minute / custom speeds available upon request

Machine Dimensions

28" (711 MM) / 28 '' (711 MM) / 28 '' (711 MM

Max Trim Width

3" (76 MM) / wider widths available upon request

Wind Dimensions

16" (406 MM) diameter / wind width 15 inch (381 MM)

Power Requirement

v110 or 220 VAC / 8 AMP (110 VAC ) 4 amp (220 VAC )