Process data collection
The Modern process data collection provides process tracking and validation for food and medical packaging. This system can be installed on any manufactured pouch making line.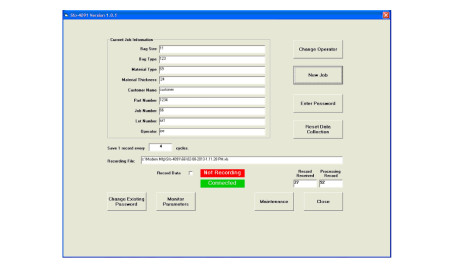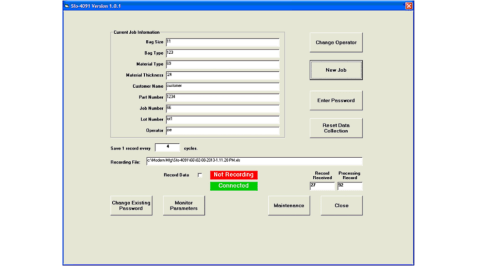 Process collection points
The Modern Windows-based system allows data collection for all pertinent process parameters within the pouching line. With our graphical display, and CSV file capture you will be able to validate and log your processes throughout any of your produt runs.
Film bed tensions
Sealing dwell times
Temperature set points vs. actual
Sealing force
Alarm logging
Event logging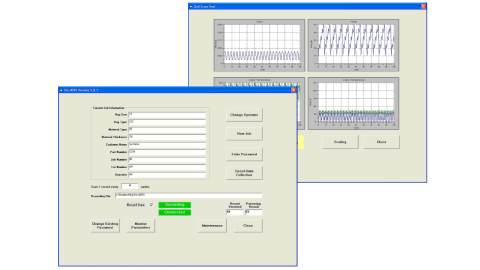 Built-In Features
With the advancements made by Modern this is all available at your finger tips. Process settings can be monitored and collected with every machine cycle, or every 1000th cycle or anywhere in between.
Operator and supervisor level passwords
Job related specific entries
Graphic display viewing
USB adaptors for extracting info or connecting to your server
CSV file data recording and documentation